Chinese Feng Shui Master Mina R Zheng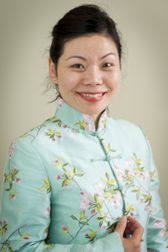 Feng Shui is an ancient and powerful art, focusing on the Qi (energy) created by the land form of a site. My Feng Shui analysis determines the arrangement of interior and exterior environments to receive the best Qi and enhance prosperity, using land form, yin yang, bagua, flying star and Yi Jin techniques.
Drawing on my traditional Chinese family background, extensive training, and wide professional experience, I can help bring prosperity and harmony to you.
My sevices are for:
Commercial Clients, who desire enhanced business prosperity. They may seek optimal office configurations, or to arrange other business aspects to maximize their competitive edge, solve problems or avoid downfall (see Flying Star case study).
Residential Clients, who may be planning a new or renovated house, or simply wish to optimize their current living environment (see Eight Mansions Feng Shui example).
Personal Destiny Readings, for individuals wishing to understand their strengths and weaknesses, and to gain insight into their future life paths(see Four Pillars of Destiny case study)
Objects are commonly used in feng shui, particularly to mitigate inauspicious aspects of residential and commercial premises. I have sourced and designed a wide range of these objects, which are available in my online feng shui store.
My Background
I was born in Southern China and moved to Australia in 1990. My Feng Shui studies began with my family, and in particular with my father, who is a well known Tai Chi master, Chinese Metaphysic researcher and writer.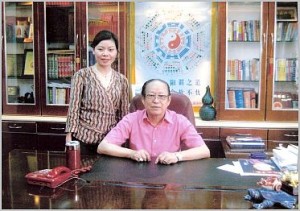 I have studied with Grand Master Shao Wei Hua in Gunagzhou, who is among the top ten feng shui masters in China. Following these studies, he personally awarded me the title of Feng Shui Master and Zhou Yi Prediction Master (see the photo below).
In addition to my feng shui studies, I have also gained an MBA degree whilst in Australia. The business background arising from this assists my perspective in many consultations, particularly with commercial clients.
I have written on Feng Shui topics for a variety of publications, and was the feng shui consultant for the 2013 Sydney Chinatown upgrade.
I established Feng Shui Australia in 1998, and am a member of the International Feng Shui Association