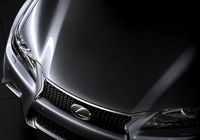 One of the main purposes of feng shui is to gain financial freedom. However, this financial freedom does not come from just applying feng shui to living and working spaces. We have still need to work hard for it.
Long ago I learned that investing in property can make good capital gain, and investing in cars makes capital loss. Therefore, I have worked hard and invested in properties. I hang on to one car as long as I can.
My patience with a car is about eight years. I have bought three new cars in my life, each car served me for about eight years. The last one has finally met its date, I picked up a new car today.
Europe and Japan make good cars. From China, Europe is in the NW, Japan is  NE of China. NW represents big metal element, NE represents earth element. Car element is big metal. Both metal and earth elements strengthen the metal energy. Therefore, the most cars are from NW or NE of China.
My previous car was European, it is time for a change. This time I have picked up a Japanese car, I hope I will love it for another 8 years.