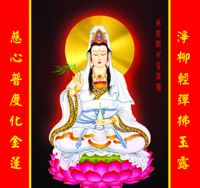 2014 is a wood horse year, this year the fire element is extremely strong, many negative incidents have happened in the world, like the Malaysia missing airplane, Korean sinking of a passenger ship… each incident took many lives.
Sometimes an accident can be avoided if we know the information from our Ba Zi.  Ba Zi is Chinese astrology, it's derived from our birth year, month, day and hour. There is a terminology in Ba Zi called: 岁运并临 (Sui Yun Bing Lin), which means the person's luck pillar meets the year. For example, this year is 甲午 (wood horse year), and the person's current luck pillar is also 'wood horse' . Ancient masters said when this happens, it predicts danger.
To cut the long theory short, I made a list for people who have this symbol in their destiny. Hope everyone can be more careful, and to have a safe and healthy year ahead.
For Male:
| | | |
| --- | --- | --- |
| Birth Year | Birth Sign | Birth Days (solar Calendar)  |
| 1940 | Metal Dragon | 26 Oct – 28 Nov |
| 1942 | Water Horse | 12 Jan to 4th Feb |
| 1950 | Metal Tiger | 25th Nov to 28 Dec |
| 1951 | Metal Rabbit | 14th Dec to 15th Jan 1952 |
| 1960 | Metal Rat | 24th Dec 1960 to 26 Jan 1961 |
| 1961 | Metal Ox | 14th Nov to 17th Dec |
| 1971 | Metal Dog | 23rd Jan to 4th Feb |
| 1971 | Metal Pig | 16th Oct to 18th Oct |
| 1981 | Metal Rooster | 15th Sep to 18th Oct |
| 1991 | Metal Sheep | 15th Aug to 18th Sep |
| 2001 | Metal Snake | 15th Jul to 18th Aug |
| 2006 | Fire Dog | 11th May to 14th Jun |
| 2011 | Metal Rabbit | 14th Jun to 18th Jul |
For Female:
| | | |
| --- | --- | --- |
| Birth Year | Birth Sign | Birth Day (solar Calendar) |
| 1945 | Wood Rooster | 10th Nov to 12th Dec |
| 1946 | Fire Dog | 29 Dec 1946 to 30 Jan 1947 |
| 1955 | Wood sheep | 10th Dec 1955 to 11th Jan 1956 |
| 1956 | Fire Monkey | 29th Nov to 31 Dec |
| 1966 | Wood Snake | 8th Jan to 4th Feb |
| 1976 | Fire Earth | 30th Sep to 2nd Nov |
| 1986 | Fire Tiger | 30th Aug to 3rd Oct |
| 1991 | Metal Sheep | 25th March to 27th April |
| 1996 | Fire Rat | 29th Jul to 1st Sep |
| 2001 | Metal Snake | 24th April to 28th May |
| 2006 | Fire Dog | 28th Jun to 1st Aug |