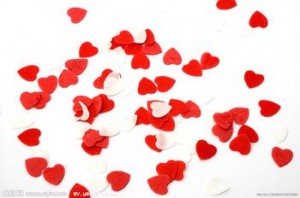 I have been  a Chinese Feng Shui consultant for more than a decade. I have been asked  " Can you make her/him love me?" many times. I got this message again yesterday.  It said: "I looked for a girl long time. She doesn't love me like I love her. She always hurt me every time. I can't do anything but crying. Can you make that girl love me like I love her?"
I feel sorry for the person sending this message, in particular near  Christmas time. Sadly, I can't make anyone love anyone.
There are no perfect formulas for relationships in Chinese horoscopes or western astrology. Good relationships mean different things to different people. They are about love, respect, giving and receiving. They are also about how you trust each other, communication, intimacy, responsibility. Good relationships don't exist by themselves, both parties need to work for them. Like bank accounts, if you withdraw more than you deposit, you will run into trouble. Relationships also depend on the person's karma.
As a Chinese horoscope and feng shui consultant, I could like to provide some tips and wisdom to help  loners improve their relationships:
1. Have your Bazi chart done, to understand your elements, life stages, strengths and weaknesses. Accept who you are, enhance your strengths by using your lucky elements and improve your abilities.
2. To have confidence within yourself. Even if you are by yourself, be content and peaceful with your situation. There are other things you can pursue as well as relationships.
3. Understand your life cycle, to know what is best to do in the current life stage. It may be a good time to study or to focus on work. If you know your cycle, and make effort on it, you will be successful.
4. Develop a healthy attitude towards life. Look after yourself physically and mentally.
5. Feng Shui your home, make sure the place you are in has good energy flow.
From my personal experience and thousands of other people's experiences, if you do the above, I believe you will be much happier.