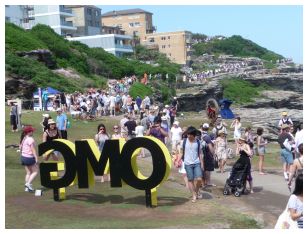 One of the things I like about Sydney so much is the beauty brought to the city by the sea.
Last Sunday was the last day of the sculpture exhibition by the sea in Sydney's eastern suburbs. It was a sunny day with a clear sky and warm weather. After dropping my son to the weekend Chinese school I went to visit the sculpture exhibition.
There were thousands of people walking along the cliffs to look the art works. People formed a moving line on the cliff path, a scene not often seen in Sydney.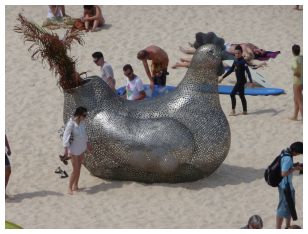 The blue water, cliffs, people and the sculptures made a beatiful picture.  It was a great feeling. The beaches were also full of people, a lot of them were having a sun bath. The waves pushed the water to the beach, water merged with the land, great harmony. Even the sculpture seemed to enjoy the good energy.
It was one of my good feng shui days.